Tomatin - "Money Can't Buy" Distillery Experience (Charity Lot) 4 People
Lot Id: 193142
[% bid_descriptor_text %]
[%% bid_value|multi_currency %%]
[%% 0|multi_currency %%]
Buyers delivering this lot outside the UK will pay the EX-VAT hammer price ([%% bidValueExVat|multi_currency %%]) + 10% commission. More information here.
([%% bidValueExVat|multi_currency %%] ex. VAT)
Bidding is available to signed in members only!
Log in
981 Views
Time Remaining
Bidding Starts
[%% time_left_formatted %%]
--
Please note: If bid is placed on this item within the last 15 minutes of the auction, the timer will be extended by 15 minutes.
Region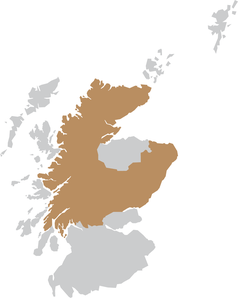 Description
Tomatin is giving away a distillery experience that in their own words "Money can't buy"...
However, the winning bidder on this lot will be given a first-class distillery experience at a time of their choosing which is valid for up to 2 years. Unprecedented access to off-limits areas of the distillery will be granted, lunch will be provided and a bespoke tasting will also be carried out for up to four people!
The best part - the tour will be led by Master Distiller Graham Eunson.
This lot is part of Tomatin's charity contribution for Maggie's Highlands cancer charity. Maggies is close to Tomatin Distillery heart, needs your help now more than ever. With the 2020 situation, Maggie's experts are now supporting people by phone, email and through their online community as they live with the added stress and anxiety of living with cancer, plus changes and delays to treatment and self-isolation. By supporting this lot, you are enabling Maggie's Highlands to continue to support those with cancer, and their loved ones, with this essential support.
NB: Tomatin will be carrying out this experience whilst also adhering the current COVID19 guidelines at the time of the tour.
Distillery:
Country: Scotland
Region: Highlands
Type: Single Malt Whisky
Distillery Status: Operational
Prior to any bid being placed on a lot, close up visual inspection is to be carried out. If you are unsure in any way about the condition of the said lot, click "ask a question" above. More in-depth descriptions and additional photos can be taken upon request. Otherwise, lots are sold as seen and described. The bidder understands that once you have bid, you are stating you understand this and that the checks stated above have been carried out and you are happy with the lot's condition.
Due to the various ages of bottles and their seals, condition of liquid is at the buyer's discretion and no claim can be lodged against failure/leakage in transit. Loss and breakage cover is available at 3% of the hammer price as standard. If the lot is not insured, no claim can be lodged against the courier or The Grand Whisky Auction for breakage or loss in transit.
Other Bottles In Our Live Auction
Price: [% bid_descriptor_text %]:

[%% buy_it_now_price|multi_currency %%]

[%% bid_value|multi_currency %%]

[%% 0|multi_currency %%]

([%% bidValueExVat|multi_currency %%] ex. VAT)

Time

[%% time_left_formatted %%]

Bidding Not Started Yet

Price: [% bid_descriptor_text %]:

[%% buy_it_now_price|multi_currency %%]

[%% bid_value|multi_currency %%]

[%% 0|multi_currency %%]

Buyers delivering this lot outside the UK will pay the EX-VAT hammer price ([%% bidValueExVat|multi_currency %%]) + 10% commission. More information here.

([%% bidValueExVat|multi_currency %%] ex. VAT)

[%% time_left_formatted %%]

Bidding Not Started Yet

[%% '<span>Sold on</span> :date'.replace(':date', endsAt.substring(8, 10) + '/' + endsAt.substring(5, 7) + '/' + endsAt.substring(0, 4)) %%]

[%% '<span>Reserve not met</span> :date'.replace(':date', endsAt.substring(8, 10) + '/' + endsAt.substring(5, 7) + '/' + endsAt.substring(0, 4)) %%]