Tomatin - New 1st Fill Bourbon Barrel 2020/21 #TBC - Bulk 200L 63.5% | Held In Bond (Charity Lot)
Lot Id: 193091
[% bid_descriptor_text %]
[%% bid_value|multi_currency %%]
[%% 0|multi_currency %%]
Buyers delivering this lot outside the UK will pay the EX-VAT hammer price ([%% bidValueExVat|multi_currency %%]) + 10% commission. More information here.
([%% bidValueExVat|multi_currency %%] ex. VAT)
Bidding is available to signed in members only!
Log in
2490 Views
Time Remaining
Bidding Starts
[%% time_left_formatted %%]
--
Please note: If bid is placed on this item within the last 15 minutes of the auction, the timer will be extended by 15 minutes.
Region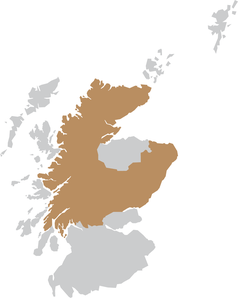 Description
Tomatin - New 1st Fill Bourbon Barrel 2020/21 #TBC - Bulk 200L 63.5% | Held In Bond

This is an unprecedented chance to be the owner of a new 1st Fill Bourbon Tomatin single malt cask that will be filled by hand and held in bond at The Tomatin Distillery. This opportunity has never been granted before. The winner will be invited to the distillery to fill their cask at a mutually agreed time. Cask numbers are sequential and it will the next cask in line at the time.

There a few key facts and figures that have been listed below for your attention -
Original bulk 200L | Fill strength 63.5% ABV | Original 127L of alcohol.
Please Note:
The Tomatin Distillery has kindly agreed that all storage fees are inclusive of the purchase price of the cask.
Insurance is the responsibility of the buyer, Tomatin does not offer this but can advise.
Upon payment being transferred to The Grand Whisky Auction Limited, then, and only then, will legal ownership of the cask be transferred to the new buyer.
All funds are held by the company until the buyer is in receipt of the cask.
If the buyer wants to resell the cask rather than bottle the cask, Tomatin Distillery will be given the first refusal. Tomatin can help facilitate any bottling if required but the cost of bottling, packaging, duty etc. will be at the cost of the buyer.
A revenue trader outside the UK will need a Duty Representative in the UK (Note: Annual charge will most likely apply).
Should the new owner be a UK revenue trader (business), registration with HMRC is required and they must hold a WOWGR certificate.
The sample is for display and example only. New make spirit at the time of filling may indeed be different.
"This Lot is part of The Tomatin Distillery's charity contribution to Maggie's Highlands cancer charity. Maggie's is close to Tomatin's heart and needs your help now more than ever. With the 2020 situation, Maggie's experts are now supporting people by phone, email and through their online community through the added stress and anxiety of living with cancer, plus changes and delays to treatment and self-isolation. By winning this auction Lot, you are enabling Maggie's Highlands to continue to provide essential support to those with cancer, and their loved ones."
Distillery:
Bottler: Distillery
Country: Scotland
Region: Highlands
Size: 200L
Type: Single Malt Whisky
Strength (%): 63.5%
Cask No: TBC
Cask Type: 1st Fill Bourbon Barrel
Distillery Status: Operational
Lot Type: Cask
Shipping Weight: 2.00 KG
Prior to any bid being placed on a lot, close up visual inspection is to be carried out. If you are unsure in any way about the condition of the said lot, click "ask a question" above. More in-depth descriptions and additional photos can be taken upon request. Otherwise, lots are sold as seen and described. The bidder understands that once you have bid, you are stating you understand this and that the checks stated above have been carried out and you are happy with the lot's condition.
Due to the various ages of bottles and their seals, condition of liquid is at the buyer's discretion and no claim can be lodged against failure/leakage in transit. Loss and breakage cover is available at 3% of the hammer price as standard. If the lot is not insured, no claim can be lodged against the courier or The Grand Whisky Auction for breakage or loss in transit.
Other Bottles In Our Live Auction
Price: [% bid_descriptor_text %]:

[%% buy_it_now_price|multi_currency %%]

[%% bid_value|multi_currency %%]

[%% 0|multi_currency %%]

([%% bidValueExVat|multi_currency %%] ex. VAT)

Time

[%% time_left_formatted %%]

Bidding Not Started Yet

Price: [% bid_descriptor_text %]:

[%% buy_it_now_price|multi_currency %%]

[%% bid_value|multi_currency %%]

[%% 0|multi_currency %%]

Buyers delivering this lot outside the UK will pay the EX-VAT hammer price ([%% bidValueExVat|multi_currency %%]) + 10% commission. More information here.

([%% bidValueExVat|multi_currency %%] ex. VAT)

[%% time_left_formatted %%]

Bidding Not Started Yet

[%% '<span>Sold on</span> :date'.replace(':date', endsAt.substring(8, 10) + '/' + endsAt.substring(5, 7) + '/' + endsAt.substring(0, 4)) %%]

[%% '<span>Reserve not met</span> :date'.replace(':date', endsAt.substring(8, 10) + '/' + endsAt.substring(5, 7) + '/' + endsAt.substring(0, 4)) %%]