Port Ellen - 27 Year Old 1982 Murray McDavid Château d'Yquem
Lot Id: 182565
[% bid_descriptor_text %]
[%% bid_value|multi_currency %%]
[%% 0|multi_currency %%]
([%% bidValueExVat|multi_currency %%] ex. VAT)
Bidding is available to signed in members only!
Log in
160 Views
Time Remaining
Bidding Starts
[%% time_left_formatted %%]
--
Please note: If bid is placed on this item within the last 15 minutes of the auction, the timer will be extended by 15 minutes.
Region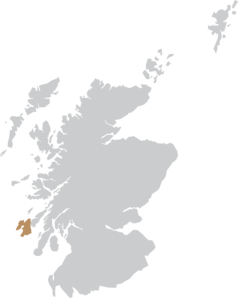 Description
Founded by 3 gentleman in 1996, Mark Reynier, Simon Coughlin, and Gordon Wright. Murray McDavid would be most famous for the purchasing of Bruichladdich on the 19 December 2000 which lay dormant at the time. Murray McDavid was bought over by Aces in 2013 but that wasn't the end for the company, their legacy continued by bottling exceptional single malts without chill-filtering or adding colour. They really ACEd this market, a term coined referring to "Additional Cask Enhancement" which involved additional finishing of casks. The large majority of the whisky community attribute the success of both Bruichladdich and Murray McDavid to a gentleman, James McEwan who has more than 50 years of experience in the whisky industry. He lead from the front and was distillery and production manager.
From the currently closed Port Ellen distillery on Islay, this single malt was matured primarily in a bourbon cask before being enhanced in a Chateau D'Yquem casks. It is a limited run of only 1175 bottles. Château d'Yquem is a Premier Cru Supérieur wine from the Sauternes, Gironde region.
Distillery:
Bottler: Murray McDavid
Country: Scotland
Region: Islay
Size: 70cl
Type: Single Malt Whisky
Age: 27 Year Old
Number of Bottles: 1175
Strength (%): 48.6%
Cask Finish: Château d'Yquem
Cask Type: Bourbon
Distillery Status: Closed
Fill Level: Into Neck
Lot Type: Full Size
Shipping Weight: 2.00 KG
Prior to any bid being placed on a lot, close up visual inspection is to be carried out. If you are unsure in any way about the condition of the said lot, click "ask a question" above. More in-depth descriptions and additional photos can be taken upon request. Otherwise, lots are sold as seen and described. The bidder understands that once you have bid, you are stating you understand this and that the checks stated above have been carried out and you are happy with the lot's condition.
Due to the various ages of bottles and their seals, condition of liquid is at the buyer's discretion and no claim can be lodged against failure/leakage in transit. Loss and breakage cover is available at 3% of the hammer price as standard. If the lot is not insured, no claim can be lodged against the courier or The Grand Whisky Auction for breakage or loss in transit.
Other Bottles In Our Live Auction
Price: [% bid_descriptor_text %]:

[%% buy_it_now_price|multi_currency %%]

[%% bid_value|multi_currency %%]

[%% 0|multi_currency %%]

([%% bidValueExVat|multi_currency %%] ex. VAT)

Time

[%% time_left_formatted %%]

Bidding Not Started Yet

Price: [% bid_descriptor_text %]:

[%% buy_it_now_price|multi_currency %%]

[%% bid_value|multi_currency %%]

[%% 0|multi_currency %%]

([%% bidValueExVat|multi_currency %%] ex. VAT)

[%% time_left_formatted %%]

Bidding Not Started Yet

[%% '<span>Sold on</span> :date'.replace(':date', endsAt.substring(8, 10) + '/' + endsAt.substring(5, 7) + '/' + endsAt.substring(0, 4)) %%]

[%% '<span>Reserve not met</span> :date'.replace(':date', endsAt.substring(8, 10) + '/' + endsAt.substring(5, 7) + '/' + endsAt.substring(0, 4)) %%]