Glenturret - 15 Year Old Whisky Magazine Awards 2020
Lot Id: 180543
[% bid_descriptor_text %]
[%% bid_value|multi_currency %%]
[%% 0|multi_currency %%]
Buyers delivering this lot outside the UK will pay the EX-VAT hammer price ([%% bidValueExVat|multi_currency %%]) + 10% commission. More information here.
([%% bidValueExVat|multi_currency %%] ex. VAT)
Bidding is available to signed in members only!
Log in
234 Views
Time Remaining
Bidding Starts
[%% time_left_formatted %%]
--
Please note: If bid is placed on this item within the last 15 minutes of the auction, the timer will be extended by 15 minutes.
Region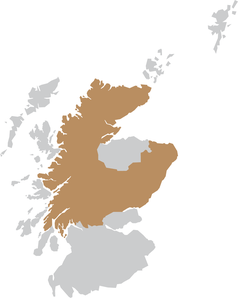 Description
The Glenturret Distillery is found right next to the river Turret funnily enough! Its only two miles away from a great little town in Perthshire called Crieff. Tucked nicely in a beautiful glen, this location may have contributed to the large amount of illicit distilling that went on in the earlier years. If you look at the record books, the distillery is one of the oldest established distilleries in Scotland. Other contenders would certainly disagree with this claim, such as Littlemill, Strathisla and Bowmore to name a few. In more recent times, the distillery has passed hands a few different times. The Edrington group took over in 1999 and it was home to the "Famous Grouse Experience". In 2018 the distillery went up for sale again and it was taken over by Lalique Group .
This 16 year old is a limited edition run and was bottled for the Whisky Magazine Awards 2020.
Distillery:
Bottler: Distillery
Country: Scotland
Region: Highlands
Size: 70cl
Type: Single Malt Whisky
Age: 15 Year Old
Strength (%): 40%
Distillery Status: Operational
Fill Level: Into Neck
Lot Type: Full Size
Shipping Weight: 2.00 KG
Prior to any bid being placed on a lot, close up visual inspection is to be carried out. If you are unsure in any way about the condition of the said lot, click "ask a question" above. More in-depth descriptions and additional photos can be taken upon request. Otherwise, lots are sold as seen and described. The bidder understands that once you have bid, you are stating you understand this and that the checks stated above have been carried out and you are happy with the lot's condition.
Due to the various ages of bottles and their seals, condition of liquid is at the buyer's discretion and no claim can be lodged against failure/leakage in transit. Loss and breakage cover is available at 3% of the hammer price as standard. If the lot is not insured, no claim can be lodged against the courier or The Grand Whisky Auction for breakage or loss in transit.
Other Bottles In Our Live Auction
Price: [% bid_descriptor_text %]:

[%% buy_it_now_price|multi_currency %%]

[%% bid_value|multi_currency %%]

[%% 0|multi_currency %%]

([%% bidValueExVat|multi_currency %%] ex. VAT)

Time

[%% time_left_formatted %%]

Bidding Not Started Yet

Price: [% bid_descriptor_text %]:

[%% buy_it_now_price|multi_currency %%]

[%% bid_value|multi_currency %%]

[%% 0|multi_currency %%]

Buyers delivering this lot outside the UK will pay the EX-VAT hammer price ([%% bidValueExVat|multi_currency %%]) + 10% commission. More information here.

([%% bidValueExVat|multi_currency %%] ex. VAT)

[%% time_left_formatted %%]

Bidding Not Started Yet

[%% '<span>Sold on</span> :date'.replace(':date', endsAt.substring(8, 10) + '/' + endsAt.substring(5, 7) + '/' + endsAt.substring(0, 4)) %%]

[%% '<span>Reserve not met</span> :date'.replace(':date', endsAt.substring(8, 10) + '/' + endsAt.substring(5, 7) + '/' + endsAt.substring(0, 4)) %%]