Caol Ila - 2008 Hogshead #641 - 221.92 Bulk L 59.3% | Held In Bond
Lot Id: 161922
[% bid_descriptor_text %]
[%% bid_value|multi_currency %%]
[%% 0|multi_currency %%]
Buyers delivering this lot outside the UK will pay the EX-VAT hammer price ([%% bidValueExVat|multi_currency %%]) + 10% commission. More information here.
([%% bidValueExVat|multi_currency %%] ex. VAT)
Bidding is available to signed in members only!
Log in
1353 Views
Time Remaining
Bidding Starts
[%% time_left_formatted %%]
--
Please note: If bid is placed on this item within the last 15 minutes of the auction, the timer will be extended by 15 minutes.
Region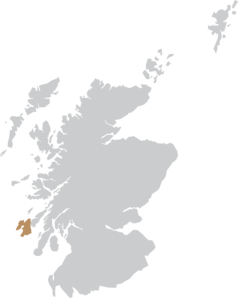 Description
Caol Ila - 2008 Hogshead #641 - 221.92 Bulk L 59.3% | Held In Bond

A great chance to be the new owner of a 11 (Almost 12) Year Old Caol Ila Single Malt Cask, held in bond at Whisky Broker.
Filled on the 10.10.2008, cask #641 has been maturing very nicely and was re-gauged on the 10th June 2020.

There a few key facts and figures that have been listed below for your attention -
Original bulk L | Fill strength % ABV | L of alcohol.
New bulk 221.92L | New strength 59.3% ABV | 131.59L of alcohol.
Unofficial Tasting Notes

Nose: @ Cask Strength 59.3% - Big and robust briny peat with an oily cereal of citrus.
Nose: @ 20% - Lemon citrus freshness cutting across the oiliness.
Palate: Sweet hay turning floral.

If bottled at cask strength and at 70cl, this cask would approximately yield 315 bottles of 11 Year Old Caol Ila.

Whiskybroker is currently holding this cask and the storage fee is £0.28 per week with insurance at £0.0035 a year per £1 of the value of the cask.
The buyer is responsible for the £20 administration fee is payable to Whiskybroker.

Please Note -
All cask storage fees have been settled prior to this sale. For moving forward please ensure you are aware of the associated weekly storage fees.
All costs relating to removing the cask from bond, bottling, storage, re-gauging and moving in the future are the sole responsibility of the buyer. This includes VAT and any UK excise duty.
Upon payment being transferred to The grand Whisky Auction ltd, then and only then will legal ownership of the cask be transferred to the new buyer.
All funds are held by the company until the buyer is in receipt of the cask.
Should the new owner be a UK revenue trader (business), registration with HMRC is required and they must hold a WOWGR certificate.
A revenue trader outside the UK, will need a Duty Representative in the UK (Note: Annual charge will most likely apply)
Sample has since been consumed for tasting notes
Distillery:
Bottler: Held at Whiskybroker
Country: Scotland
Region: Islay
Size: 221.92L
Type: Single Malt Whisky
Age: 11 Year Old
Strength (%): 59.3%
Cask No: 641
Distillery Status: Operational
Lot Type: Cask
Prior to any bid being placed on a lot, close up visual inspection is to be carried out. If you are unsure in any way about the condition of the said lot, click "ask a question" above. More in-depth descriptions and additional photos can be taken upon request. Otherwise, lots are sold as seen and described. The bidder understands that once you have bid, you are stating you understand this and that the checks stated above have been carried out and you are happy with the lot's condition.
Due to the various ages of bottles and their seals, condition of liquid is at the buyer's discretion and no claim can be lodged against failure/leakage in transit. Loss and breakage cover is available at 3% of the hammer price as standard. If the lot is not insured, no claim can be lodged against the courier or The Grand Whisky Auction for breakage or loss in transit.
Other Bottles In Our Live Auction
Price: [% bid_descriptor_text %]:

[%% buy_it_now_price|multi_currency %%]

[%% bid_value|multi_currency %%]

[%% 0|multi_currency %%]

([%% bidValueExVat|multi_currency %%] ex. VAT)

Time

[%% time_left_formatted %%]

Bidding Not Started Yet

Price: [% bid_descriptor_text %]:

[%% buy_it_now_price|multi_currency %%]

[%% bid_value|multi_currency %%]

[%% 0|multi_currency %%]

Buyers delivering this lot outside the UK will pay the EX-VAT hammer price ([%% bidValueExVat|multi_currency %%]) + 10% commission. More information here.

([%% bidValueExVat|multi_currency %%] ex. VAT)

[%% time_left_formatted %%]

Bidding Not Started Yet

[%% '<span>Sold on</span> :date'.replace(':date', endsAt.substring(8, 10) + '/' + endsAt.substring(5, 7) + '/' + endsAt.substring(0, 4)) %%]

[%% '<span>Reserve not met</span> :date'.replace(':date', endsAt.substring(8, 10) + '/' + endsAt.substring(5, 7) + '/' + endsAt.substring(0, 4)) %%]