Wolfburn - Raidho - Raidho - Kylver Series - 5th Release
Lot Id: 161608
[% bid_descriptor_text %]
[%% bid_value|multi_currency %%]
[%% 0|multi_currency %%]
Buyers delivering this lot outside the UK will pay the EX-VAT hammer price ([%% bidValueExVat|multi_currency %%]) + 10% commission. More information here.
([%% bidValueExVat|multi_currency %%] ex. VAT)
Bidding is available to signed in members only!
Log in
189 Views
Time Remaining
Bidding Starts
[%% time_left_formatted %%]
--
Please note: If bid is placed on this item within the last 15 minutes of the auction, the timer will be extended by 15 minutes.
Region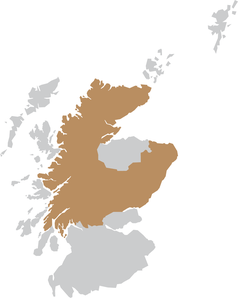 Description
Raidho is the 5th release in the Kylver series released in 2019. The spirit was double distilled and then laid down to mature for an undisclosed length of time before being bottled free from artificial colouring.
The Kylver series follows the Viking runic alphabet engraved on a large stone excavated in Gotland (Sweden) in 1903.
Wolfburn Distillery is located in Thurso, making it the Northernmost distillery on the UK mainland. Based around a long lost distillery that ended around 1850, this new Wolfburn reopened in 2013.
Distillery:
Bottler: Distillery
Country: Scotland
Region: Highlands
Size: 70cl
Type: Single Malt Whisky
Strength (%): 50%
Distillery Status: Operational
Fill Level: Into Neck
Lot Type: Full Size
Shipping Weight: 2.00 KG
Prior to any bid being placed on a lot, close up visual inspection is to be carried out. If you are unsure in any way about the condition of the said lot, click "ask a question" above. More in-depth descriptions and additional photos can be taken upon request. Otherwise, lots are sold as seen and described. The bidder understands that once you have bid, you are stating you understand this and that the checks stated above have been carried out and you are happy with the lot's condition.
Due to the various ages of bottles and their seals, condition of liquid is at the buyer's discretion and no claim can be lodged against failure/leakage in transit. Loss and breakage cover is available at 3% of the hammer price as standard. If the lot is not insured, no claim can be lodged against the courier or The Grand Whisky Auction for breakage or loss in transit.
Other Bottles In Our Live Auction
Price: [% bid_descriptor_text %]:

[%% buy_it_now_price|multi_currency %%]

[%% bid_value|multi_currency %%]

[%% 0|multi_currency %%]

([%% bidValueExVat|multi_currency %%] ex. VAT)

Time

[%% time_left_formatted %%]

Bidding Not Started Yet

Price: [% bid_descriptor_text %]:

[%% buy_it_now_price|multi_currency %%]

[%% bid_value|multi_currency %%]

[%% 0|multi_currency %%]

Buyers delivering this lot outside the UK will pay the EX-VAT hammer price ([%% bidValueExVat|multi_currency %%]) + 10% commission. More information here.

([%% bidValueExVat|multi_currency %%] ex. VAT)

[%% time_left_formatted %%]

Bidding Not Started Yet

[%% '<span>Sold on</span> :date'.replace(':date', endsAt.substring(8, 10) + '/' + endsAt.substring(5, 7) + '/' + endsAt.substring(0, 4)) %%]

[%% '<span>Reserve not met</span> :date'.replace(':date', endsAt.substring(8, 10) + '/' + endsAt.substring(5, 7) + '/' + endsAt.substring(0, 4)) %%]