Bowmore - Vault Edition - First Release
Lot Id: 161358
[% bid_descriptor_text %]
[%% bid_value|multi_currency %%]
[%% 0|multi_currency %%]
Buyers delivering this lot outside the UK will pay the EX-VAT hammer price ([%% bidValueExVat|multi_currency %%]) + 10% commission. More information here.
([%% bidValueExVat|multi_currency %%] ex. VAT)
Bidding is available to signed in members only!
Log in
226 Views
Time Remaining
Bidding Starts
[%% time_left_formatted %%]
--
Please note: If bid is placed on this item within the last 15 minutes of the auction, the timer will be extended by 15 minutes.
Region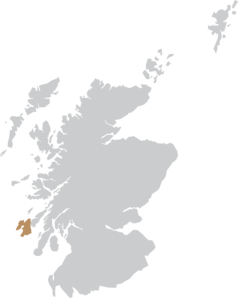 Description
This is the first release in a four-part limited edition series, released in 2016. The Bowmore's Vault Edition series will explore four of the characteristics found in Bowmore's whiskies after maturing in their No.1 Vaults maturation warehouse. This first release is the Atlantic Sea Salt edition - the Atlantic sea spray that washes against the iconic sea-facing wall of Bowmore's legendary No.1 Vaults is a key note in this release.
Distillery:
Bottler: Distillery
Country: Scotland
Region: Islay
Size: 70 cl
Type: Single Malt Whisky
Strength (%): 51.5%
Distillery Status: Operational
Fill Level: High Shoulder
Lot Type: Full Size
Shipping Weight: 2.00 KG
Prior to any bid being placed on a lot, close up visual inspection is to be carried out. If you are unsure in any way about the condition of the said lot, click "ask a question" above. More in-depth descriptions and additional photos can be taken upon request. Otherwise, lots are sold as seen and described. The bidder understands that once you have bid, you are stating you understand this and that the checks stated above have been carried out and you are happy with the lot's condition.
Due to the various ages of bottles and their seals, condition of liquid is at the buyer's discretion and no claim can be lodged against failure/leakage in transit. Loss and breakage cover is available at 3% of the hammer price as standard. If the lot is not insured, no claim can be lodged against the courier or The Grand Whisky Auction for breakage or loss in transit.
Other Bottles In Our Live Auction
Price: [% bid_descriptor_text %]:

[%% buy_it_now_price|multi_currency %%]

[%% bid_value|multi_currency %%]

[%% 0|multi_currency %%]

([%% bidValueExVat|multi_currency %%] ex. VAT)

Time

[%% time_left_formatted %%]

Bidding Not Started Yet

Price: [% bid_descriptor_text %]:

[%% buy_it_now_price|multi_currency %%]

[%% bid_value|multi_currency %%]

[%% 0|multi_currency %%]

Buyers delivering this lot outside the UK will pay the EX-VAT hammer price ([%% bidValueExVat|multi_currency %%]) + 10% commission. More information here.

([%% bidValueExVat|multi_currency %%] ex. VAT)

[%% time_left_formatted %%]

Bidding Not Started Yet

[%% '<span>Sold on</span> :date'.replace(':date', endsAt.substring(8, 10) + '/' + endsAt.substring(5, 7) + '/' + endsAt.substring(0, 4)) %%]

[%% '<span>Reserve not met</span> :date'.replace(':date', endsAt.substring(8, 10) + '/' + endsAt.substring(5, 7) + '/' + endsAt.substring(0, 4)) %%]